Outdoor Fun
The Isle of Wight is one of the most southerly parts of the UK and with its own microclimate is much warmer than much of the UK averaging 18C in July and August, with a sunshine record to rival Northern Spain.
We've gathered together some of the great places to go when the sun is shining. As well as the attractions on this page, don't forget to check out the many other outdoor activities on the Isle of Wight including the zoos and animal parks on our Animal "Safari" page, and exciting activities on our Action and Adventure page.
Walking
The Isle of Wight is famous for its many walks and trails, many in stunning scenery. The National Trust has a whol feature on Walking on the Isle of Wight with downloadable maps
Blackgang Chine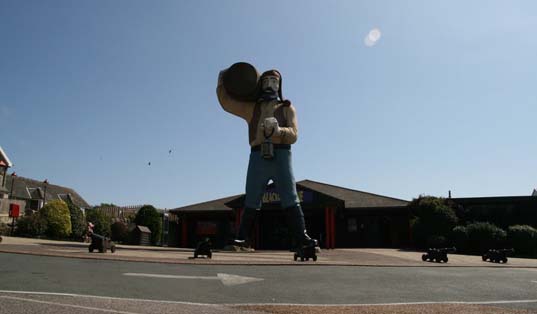 Blackgang Chine (PO38 2HN) is just 2 minutes from Chale Bay Farm by car and at more than 170 years old is probably the World's oldest theme park. Visit the magical theme worlds which are great for children: Cowboy Town, Pirate Cove, Fairy Land, Fantasy Land and Nursery Land, experience the Waterforce water slide, Evolution Drop Tower as well as the spectacular Restricted Area 5 with huge, life-size animatronic dinosaurs. More>>>
Robin Hill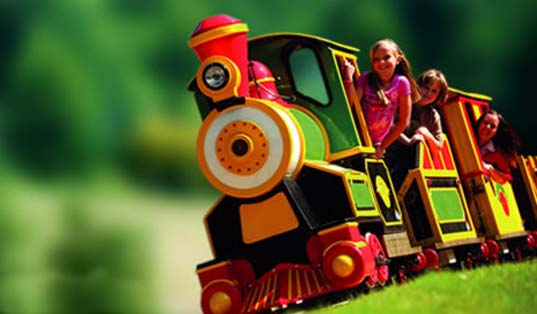 Robin Hill (PO30 2NU) is Blackgang Chine's sister park and is a hidden gem on the Isle of Wight. The park, once part of the private estate owned by the Willis-Fleming family is now one of the Island's most popular attractions.
Families with children of all ages will love the huge variety of play areas and four main ride experiences: Toboggan Run, Cows Express Children's Train ride, Colossus, 4D Motyion Cinema; as well as woodland walks with the Squirrel Tower, falconry, and much more. More>>>
Needles Park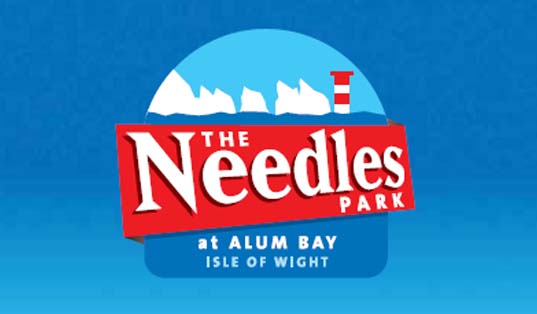 Needles Park (PO39 0JD) sits on the world famous coloured sand cliffs overlooking the Isle of Wight's most famous landmark – The Needles Rocks and Lighthouse.
The Needles Park offers a range of attractions including the spectacular chairlift to the beach, Alum Bay Glass and Sweet Manufactory; there is also crazy golf and fairground rides and attractions; a perfect place for a packed day out for all the family. More>>>
Ventnor Botanic Garden
Ventnor Botanic Garden (PO38 1UL) lies in the remarkable microclimate at the heart of the famous 'Undercliff.' This unique garden is protected from the cold northerly winds by chalk downs.
With an average rainfall of 28 inches its climate is more akin to the Mediterranean. This enables a wide variety of plants considered too tender for much of mainland Britain to be grown. The Garden is unrivalled for its collections of subtropical plants grown unprotected out of doors. More>>>
Shanklin Seafront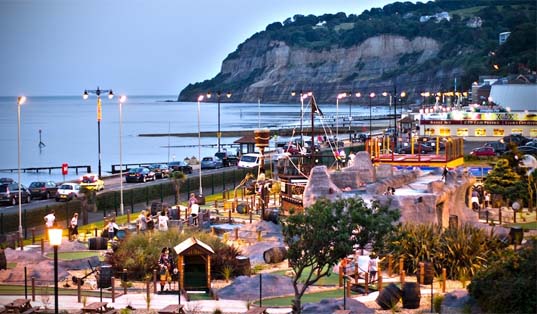 Shanklin is one of the Isle of Wights' most popular seaside resorts on the south coast. The golden sandy beach, traditional Old Village and Shanklin Chine make it one of the busiest too.
Shanklin seafront (PO37 6BG) is packed full of amusements, activities, crazy golf and so much more! More>>>
Shanklin Chine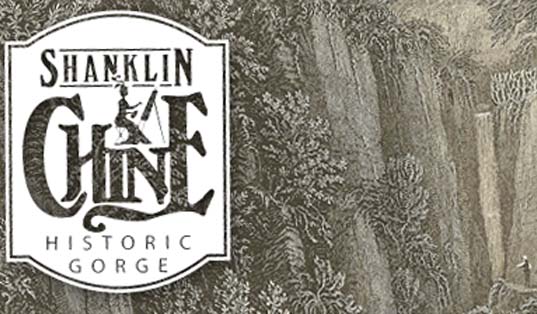 Enjoy the unique tranquillity of Shanklin Chine (PO37 6BW), the Isle of Wight's oldest tourist attraction, which first opened in 1817. This famous leafy gorge is much loved by poets, artists and writers. The winding woodland, with its steep sides is a magical place for rare plants, wildlife and enchanting waterfalls and night-time illuminations.
See also the remains of war time operation PLUTO, the pipeline that provided a supply line of fuel to the Normandy beaches during the Second World War. More>>>
Godshill Model Village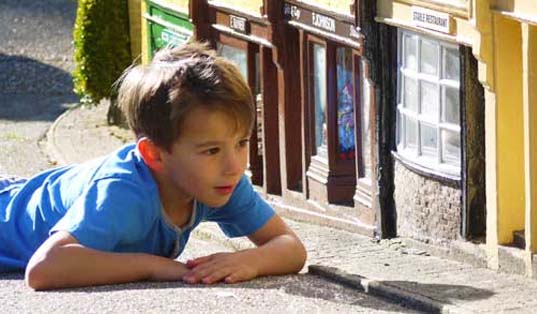 The famous Model Village in Godshill (PO38 3HH) is a 1/10th scale version of the village of Godshill and Shanklin Old Village and chine, two of the oldest tourist areas on the Isle of Wight. The houses are fantastic replicas of the real buildings, made with sand and cement so they weather as they age. They are thatched just like the real thing using authentic materials and methods.
Like all good model villages Godshill has a brilliant model railway and even has a model village within the model village within the model village.... More>>>
Tapnell Farm Park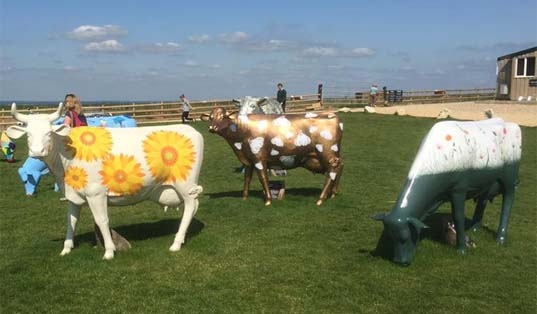 Tapnell Farm Park (PO41 0YJ) is a terrific family venue with a herd of themed cow statues, an indoor play barn for children and giant bouncy pillows, zip wires, pedal carts and soft play area! For older children and adults there are adventure activities including climbing, archery, bushcraft and zorb balls. There is even a water adventure park and Football Golf. Some activities are bookable separately.
There is also a gift shop and restaurant "The Cow" featuring especially beef dishes on site. Tapnell Farm also has a petting zoo and more exotic animals including wallabies. More>>>
We strongly recommend checking the websites of the venues listed for details and their opening times.