Action & Adventure
The Isle of Wight is an excellent place to come for all kinds of action and adventure.
Due to the Coronavirus crisis we haven't upated this page as we normally do every spring. For latest Opening Information in the aftermath of the COVID-19 lockdown please visit the web sites of those featured...
As well as the major sailing events such as Cowes Week and the Round the Island Race, and surfing or kite surfing at Compton Bay there is plenty to do both on and off the water.
Isle of Wight Adventure Activities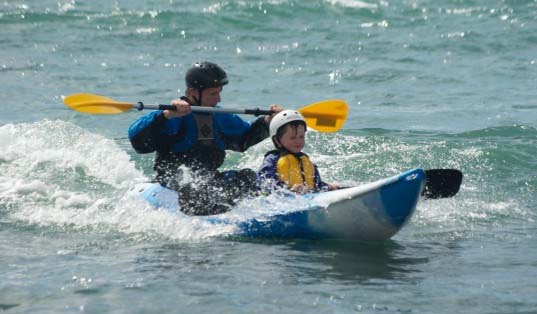 Isle of Wight Adventure Activities are a "one stop shop" for water and land based action adventure across the whole of the Isle of Wight with its surf beaches, wooded hill sides, exposed downs, cliffs and more!
Options include Kayaking, Paddleboarding, Coasteering, Archery, Climbing, Mountain Boarding, Zorbing and much more. More>>>
RIB & Power Boat Charter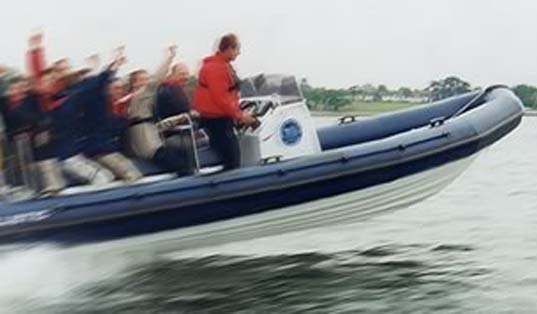 First Contact Active Leisure offer many adventurous activities including RIB rides and Power Boat Charter. Choose from a number of power boats for the luxurious life or for those who prefer a bit more excitement (and possibly getting wet), choose a RIB.
RIB boats are equipped with the latest safety features and waterproofs can be provided for those fun days! Passengers sit on a central 'pommel horse' type seat. Because it is lightweight and powerful, boats can reach very high speeds on the water and tend to 'bounce' across waves giving a thrilling ride at sea. More>>>
Fishing Trips and Needles Cruises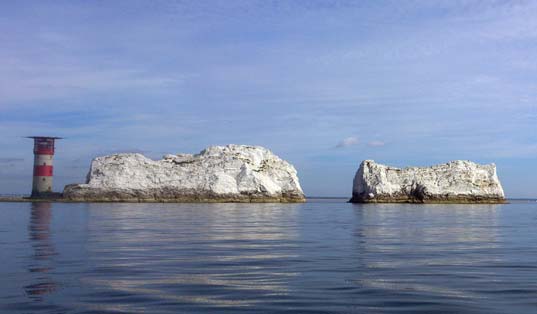 Black Rock Charter's boat trips offer exciting activities suitable for everyone who enjoys messing about on the water. From cruising on The Solent to short fishing experience trips or full on serious day fishing for the more adventurous.
Arguably the best way to appreciate the natural beauty of the Island our popular cruises take in the stunning coastline of the Isle of Wight, including Fort Victoria, Fort Albert, Hurst Castle, the famous Alum Bay and finally The Needles Lighthouse and Pinnacles. More>>>
Paragliding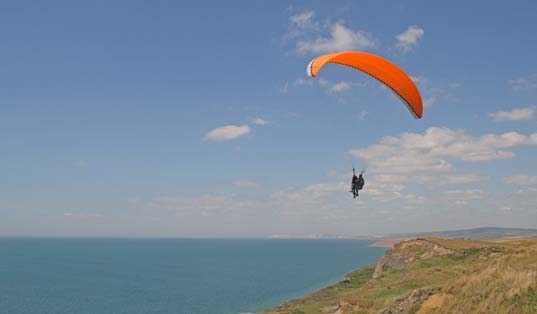 The cliffs of the south west of the Isle of Wight are ideal for paragliding with options available for tandem trips or fully fledged training
Butterfly Paragliding is just a stone's throw from Chale Bay Farm, often taking off and landing from the cliffs near the bottom of our fields. Paragliding is also available from other organisations such as High Adventure Paragliding.
Clay Pigeon Shooting
Island Clay Breaks (PO38 2JH) specialises in Clay Pigeon Shooting for those who wish to experience this unique and enjoyable sport. Located on the beautiful south coast of the Isle of Wight, just five minute's drive from Chale Bay Farm, they can offer a memorable and enjoyable time at their Shooting grounds for individuals or small groups overlooking Shepherd's Chine and the sea. More>>>
Wight Karting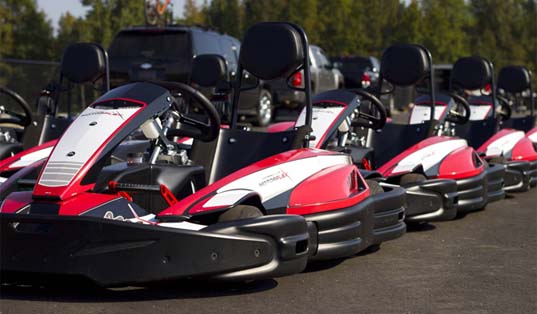 Wight Karting's has a brilliant 500m all-weather track (PO33 1QS), complete with club house with food and wifi.
Driving starts at 8+years. Arrive and drive without booking, pre-book larger groups, or opt for exclusive use of the track in grand prix style events. Your adrenaline will be rushing in the driver's seat of the new Sodi Cadet 170cc or RT8 Karts with 270cc of horsepower at the pedals. More>>>
Island Paint Balling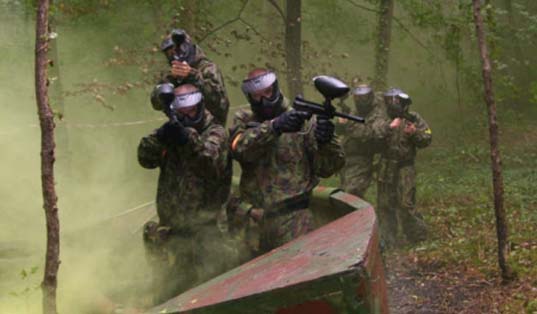 The Island Paintball arena (PO33 4BL) is set in an outstanding Isle of Wight woodland location and offers unrivalled fun, realistic and varied scenarios and adrenaline filled action.
With ex military marshals, qualified first aiders, thorough induction's and incredible attention to detail within the paint ball centres layout you will be transported to a fantasy world where everyone has their chance to be part of the action. More>>>
Sally's Riding School
Sally's Riding School (PO35 5TR) is a small friendly stables situated in the picturesque village of Bembridge, and is very suited to catering for beginners in the holiday season.
Riding on Bembridge and St Helens Beaches is just one of the memorable rides on offer and all rides are with experienced riders and basic instruction will be given to beginners. Free Hats and boots provided. More>>>
Golf at Freshwater Bay or Shanklin & Sandown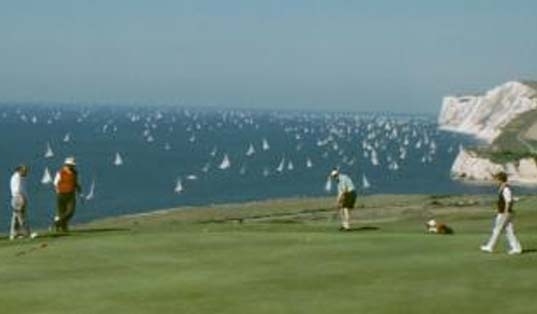 If you like a leisurely game of golf in the midst of beautiful coastal scenery, then you will really enjoy the 18-hole course at Freshwater Bay Golf Club (PO40 9TZ). Although it is a private members club visitors are welcome. More>>>

Visitors are welcome to Shanklin & Sandown Golf Club (PO36 9PR) and can look forward to an excellent round. The course measures 6,044 yards (from the white tees), par 70 for men and 5,495 yards, par 72 for ladies and is a challenging and enjoyable test for any level of golfer. The superb drainage makes play possible for 52 weeks of the year. More>>>
We strongly recommend checking the websites of the venues listed for their opening times.