Indoor Fun
Although the Isle of Wight is one of the most southern parts of the UK and with its own microclimate is much warmer than much of the UK averaging 18C in July and August, with a sunshine record to rival Northern Spain, we'd be fibbing if we said it never rains on the Isle of Wight!
Here are some of the great places to go when it's raining on the Isle of Wight (and also when it's not raining!). As well as the attractions featured on this page, be sure to check out our Crafts & Produce page where many of those venues are also under cover.
Osborne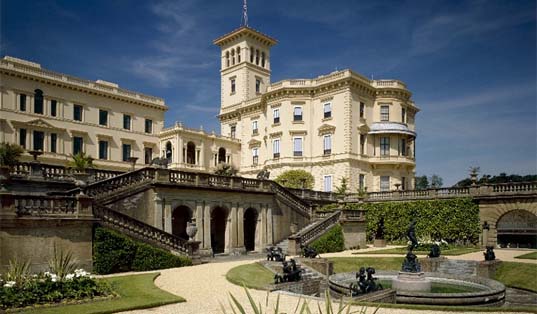 Queen Victoria is reported to have said "It is impossible to imagine a prettier spot" after her first visit to Osborne (PO32 6JX) on the Isle of Wight. No trip to the island would be complete without a visit to this royal seaside palace where Queen Victoria lived with her beloved Prince Albert and their nine children.
Take an intimate glimpse into Queen Victoria's family life as you tour the nursery and private rooms of Victoria and Albert. Marvel at the magnificence of the Royal Apartments including the sumptuous drawing and dining rooms and the richly decorated Indian-inspired Durbar Room.
Although we've listed Osborne in the Indoor Fun section there is a lot to do out of doors too with ralks down to Queen Victoria's private beech and the Swiss Cottage built for their children by Prince Albert.
Brading Roman Villa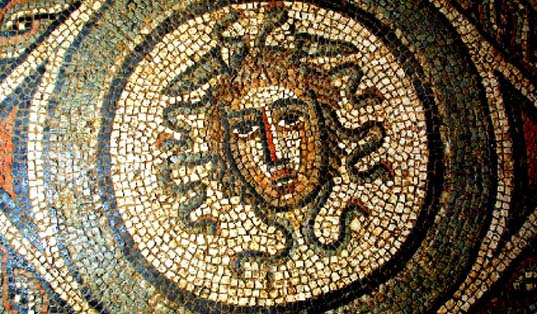 Brading Roman Villa (PO36 0EN) is one of the finest Roman sites in the UK. Its award winning Visitor Centre and Museum offers a unique insight into Roman life in Britain from beautifully preserved mosaic floors to an extensive collection of Roman archaeology.
Brading Roman Villa offers something for everyone; amongst the best preserved Roman mosaics in Northern Europe, interactive displays, licensed cafe, shop and extensive grounds including a Roman garden and meadow trail. The museum and visitor centre are housed within an award-winning ecological cover building and the Villa site sits within a designated Area of Outstanding Natural Beauty. More>>>
Amazon World Zoo Park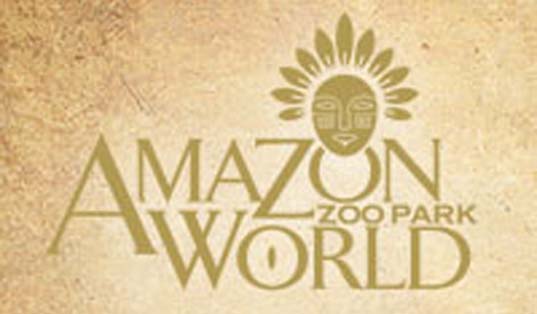 Amazon World Zoo Park (PO36 0LX) is open all the year around (except Christmas Day) and has has a huge range of unusual rare and exotic animals. At the last count it was somewhere in the region of 200 different species, spanning the entire animal kingdom, though most with an Amazon/South American flavour! Probably two thirds of Amazon World is indoors to privide the tropical heat environment.
Here you can learn about conservation and rainforests and come face to face with some of the worlds most unusual, beautiful and endangered creatures. Try to spot the many species of tropical bird flying freely through the rainforest above your head or count the crocodiles in the pond. Enjoy the displays and talks or just sit and watch the lemurs as they sunbathe and play. More>>>
Dinosaur Isle Museum
Dinosaur Isle Museum (PO36 8QA) is Britain's first purpose built dinosaur museum and visitor attraction; based in Sandown on the Isle of Wight, in early 2014 featured in the news as it is now the home of a newly discovered ancient crocodile.
Dinosaur Isle is just one of the many dinosaur attractions on the Isle of Wight. For more, visit our Dinosaur Trail.
Isle of Wight Pearl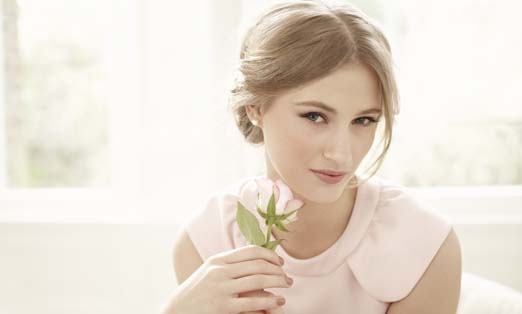 Isle of Wight Pearl (PO30 4DD) is less than 10 minutes from Chale Bay Farm and is home to the UK's largest collection of pearl jewellery. Not only will you find the world's finest pearls in store, but the finest of the Isle of Wight too. The Chilton Collection for example, has been made with perfect holiday mementos in mind... a collection that showcases the beautifully rich tones of our local sands.
After shopping in the showroom, why not stop to refuel in the infamous Pearl Cafe or perhaps schedule in a Pearl Masterclass. Free of charge, this hands-on demonstration reveals the legend of the pearl and offers an insight into the specialised processes which create such extraordinary jewellery.
Dimbola Museum & Galleries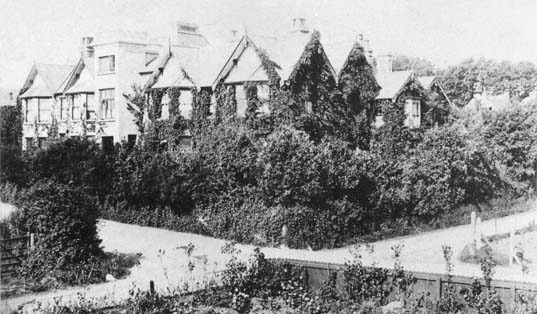 Dimbola Museum & Galleries (PO40 9QE) was the home of the celebrated Victorian photographer Julia Margaret Cameron. It is now a Museum and Gallery dedicated to her life and work, which also showcases contemporary exhibitions from photographers around the globe.
Julia Margaret Cameron (1815 - 1879) was one of the most important early photographers and is now recognised the world over as a pioneer of photography as art. A woman ahead of her time, she was ambitious and freethinking when most Victorian women were passive and demure. She took on the challenges of handling large cameras and dangerous chemicals at a time when photography was known as "The Black Art". More>>>
Fort Victoria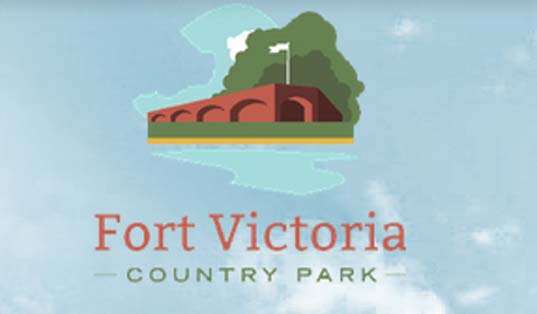 Built on the north shore of the Isle of Wight to guard the Solent the remains of Fort Victoria (PO41 0RR) now house the a Planetarium, Repitlarium, Wonkos Sweet shop and a gift and souvenir shop. Opening in 2021 is an exhibition on HMS Gladiator which was lost in teh Solent nearby in 1908. (There is also a model railway though at teh time of writing this is closed pending sale of the business).
The surrounding Country Park offers Seashore and Woodland walks and the site is one of the best vantage points for watching the Solents boats and shipping. More>>>
JR Zone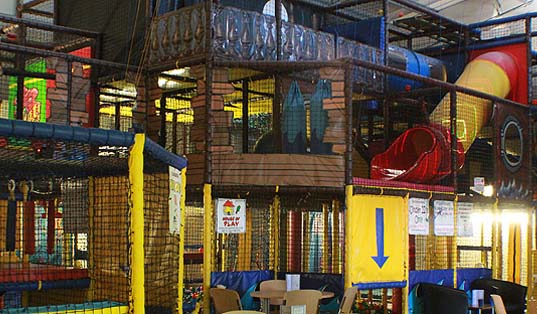 JR Zone (PO30 5FA) is a dedicated facility offering indoor soft play and associated activities plus the Isle of Wight's only indoor Laser Storm arena.
JR Zone caters for the indoor entertainment needs of all ages - from term-time toddler activities through to after-hours laser tournaments and even private hires of the facility for all age groups, including adults. More>>>
Ryde Superbowl with LaserQuest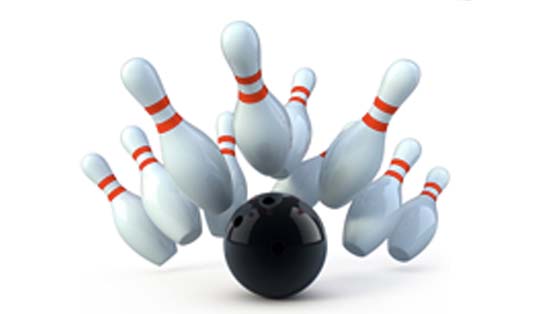 If you want a fun-packed, good value day out for all your family or a big night out with your friends in Ryde, then why not try Ryde Superbowl (PO33 2EL).
It offers bowling for all ages and can also cater for special events and parties. It also offers LaserQuest.
For all the latest details including opening time and sessions see the Ryde Superbowl website.
Canopy Skate Park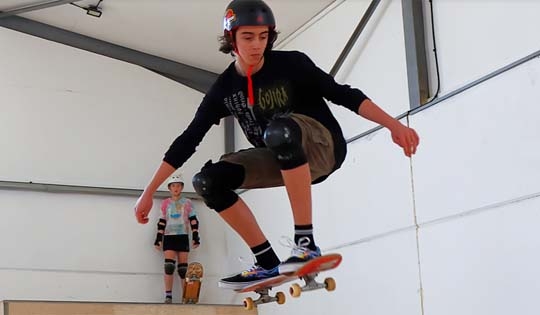 Canopy Skate Park (PO38 2LA) is just down the road in Chale Green located in a large converted barn. They aim to provide an all weather skateboarding facility for use as a teaching, practice and competition space. Designed for recreation and education, catering for all Skateboarders from Beginners to Pro-skaters, from Baby Boarders to Silver Surfers and all types of learners – all are welcome. More>>>
We strongly recommend checking the websites of the venues listed for their opening times.