Crafts & Produce
Are you one of those people that loves to search out local gifts and produce? In this section we've rounded up plenty of Isle of Wight places for you to visit ranging from farm shops to potteries.
The Isle of Wight Farm Shop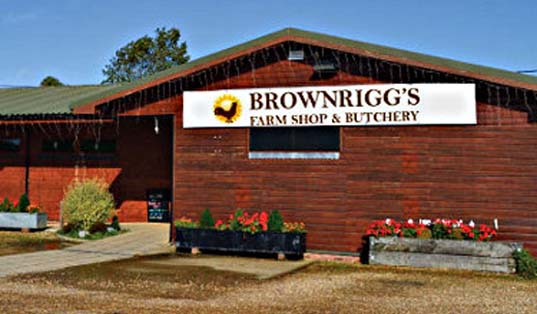 Barely a 10 minute drive from Chale Bay Farm, Isle of Wight Farm Shop (PO38 3LY) is the place to go if you want some seriously delicious meat and isle fo Wight produce to take home with you. We particularly recommend their mince which is ideal for home made bolognese or burgers.
What's more you can even order online and get mainland deliveries. More>>>
Holliers Park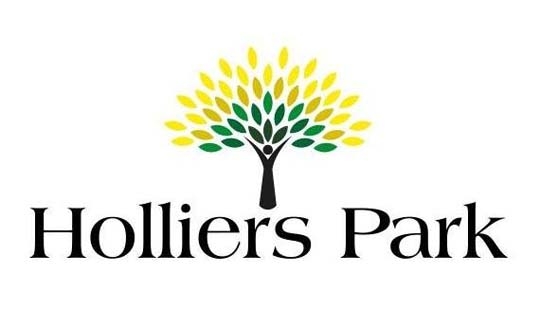 Holliers Park at Hale Common (PO36 0LT) features an eclectic mix of crafts and antiques as well as the Bus Cafe. Also on the same site is the House of Chilli (see below). A major feature of Holliers Park is an original 1938 483 tube train that originally ran on the Northern Line in London before running on the Island from the 1960's through to 2021! More>>>
House of Chilli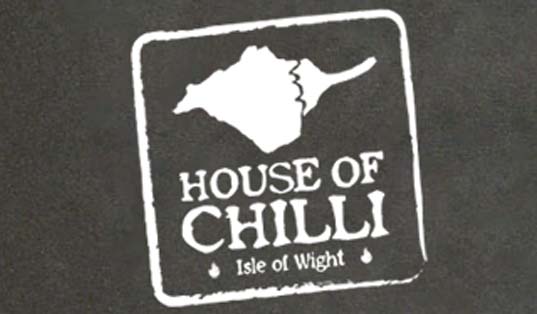 The House of Chilli at Holliers Park (PO36 0LT) is a hothouse of chilli-inspired creativity. The Isle of Wight's southerly location and tasty climate make for great chilli growing conditions.
Their aim is not just to help the hardened chilliheads feel the burn, but to bring a range of products suited to all tastes and to spread the warming glow of chilli love. More>>>
Harvey Browns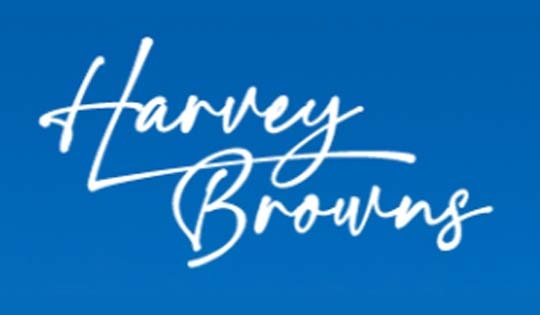 The original Farmer Jack's farm shop, one of the best known on the Island based at Arreton Barns has expanded into its own much bigger premises just down the road and become Harvey Browns (PO30 3AR): a new farm shop, food hall, butchery and cafe.
Harvey Browns is probably the biggest farm shop on the Island and is well worth a visit. More>>>
Arreton Barns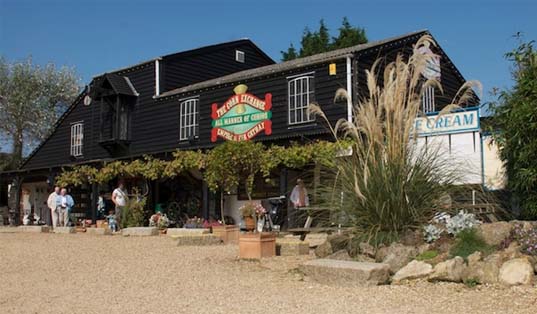 Arreton Barns (PO30 3AA) has been the heart of the village of Arreton for over 10 years and makes the most of the beautiful countryside location.
Here are hosted the businesses of many craftspeople, artists and artisans including Isle of Wight Glass, The Corn Exchange, Fortune Leathercraft and many more including Isle of Wight Glass - not forgetting the famous Dairyman's Daughter pub. More>>>
The Garlic Farm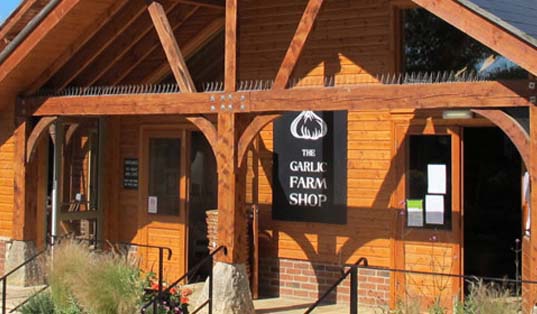 The Garlic Farm (PO36 0NR) has been growing garlic on the Isle of Wight for over 50 years now and is the UK's largest specialist garlic grower.
Learn about the history and origins of the farm in the Heritage centre. Taste the amazing range of garlic inspired products in the Taste Experience and enjoy exceptional gourmet food in the restaurant before picking up a few garlic goodies from the farm shop. More>>>
Briddlesford Lodge Farm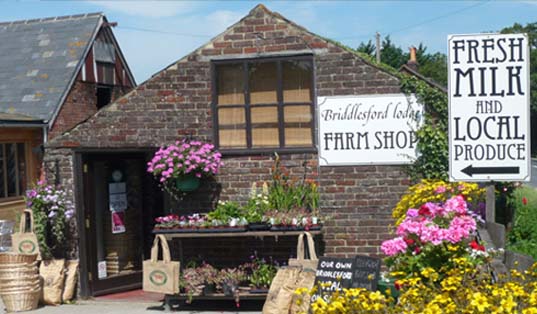 Briddlesford Farm (PO33 4RY) is a working dairy farm at Wootton on the Isle of Wight with a herd of award winning pedigree Guernsey cows, which has been farmed by the Griffin family since 1923.
The farm shop sources the best local produce from over 50 Isle of Wight producers and is a delight for discerning shoppers. More>>>
Chessell Pottery Cafe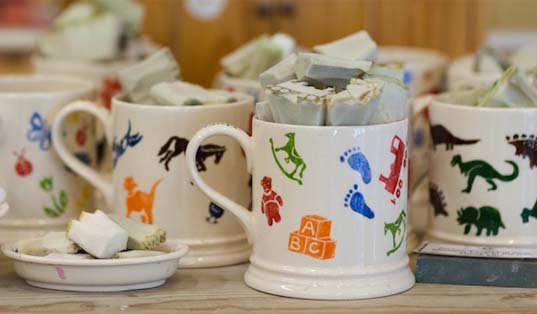 Chessell Pottery (PO41 0UE) is a former working pottery on the Isle of Wight, where you will find a pottery painting studio, gift barn and award winning café.
You can even paint your own pottery at the beginning of your holiday and pick it up before you leave or have it delivered. More>>>
Dores Hill Farm Emporium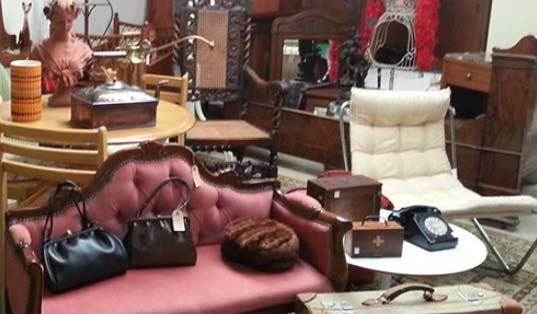 The only place on the Island which has all types of collectables, antiques, curios, crafts, jewellery, gifts and furniture, all displayed within rustic buildings
Over 20 Island dealers work together to produce an eclectic mix of old and new, vintage and retro wares - an Aladdin's cave of hidden treasures you can browse. (PO33 4RX). More>>>
Adgestone Vineyards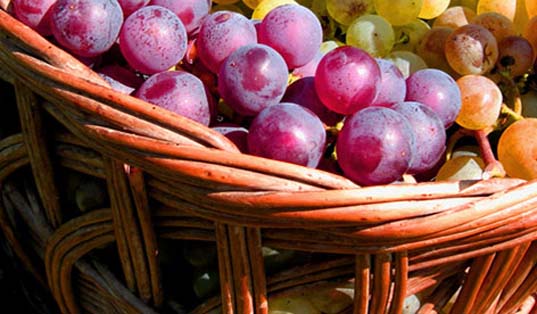 One of the oldest vineyards in Britain, Adgestone (PO36 0ES) is set on a south facing slope in ten acres of outstanding natural beauty overlooked by Brading Down, just half a mile from the Roman Villa.
The Romans, it is believed, planted their vines on this site. It would be nice to think that Roman Gentry at their bacchanalian feasts drank wine grown on these same slopes some 2000 years ago. More>>>
Calbourne Water Mill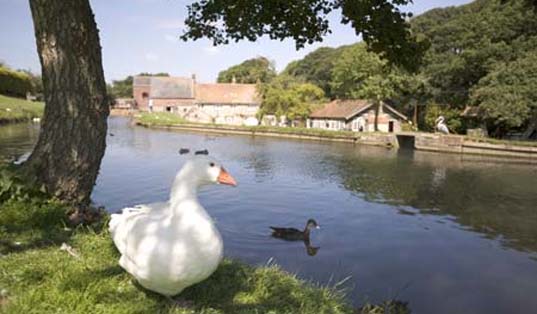 Set in 35 acres of stunning rural landscape, Calbourne Water Mill (PO30 4JN) contains one of the oldest working water mills in the country, dating back to the Domesday Book.
A fascinating day out for all the family, enjoy looking around the working Water Mill, small War Museum and many rural exhibits. You can also buy many Calbourne-made products in the shop. More>>>
We strongly recommend checking the websites of the venues listed for their opening times.