Arts & Culture
Through the ages the Isle of Wight has attracted Artists, Writers and Poets, such as Dickens, Tennyson and Keats, and an early exponent of the "new" art of photogrpahy, Julia Margaret Cameron.
As well as the destinations featured on this page, be sure to check out our Crafts & Produce page and our Festival Island page.
Quay Arts Centre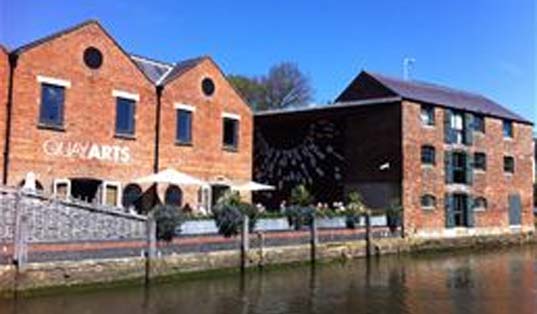 The Quay Arts Centre (PO30 5BD) is the Isle of Wight's leading art gallery and venue for live arts events. It is situated in a converted 19th Century brewery warehouse complex located at the head of the River Medina in the centre of Newport.
The Centre's three gallery spaces and café walls are home to an acclaimed regularly changing programme of Visual Arts. The extremely high quality work on show is sourced not only from the Island but also from mainland and international artists. More>>>
Shanklin Theatre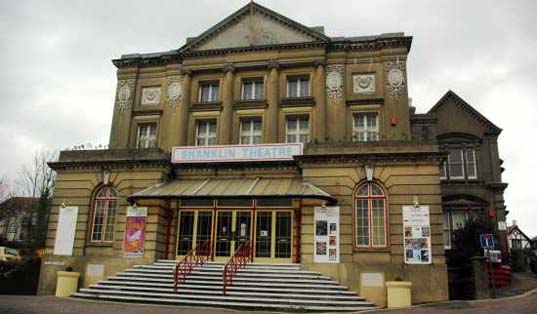 Shanklin Theatre was opened in 1879 and initially known as The Institute and opened in 1879. In 1913 it became the Town Hall and following a fire in 1925 it was rebuilt and became the new Town Hall and Theatre.
Today the Theatre is open throughout the year where it hosts events ranging from a Christmas Pantomime, a professional summer season including many well known acts and personalities, local amateur dramatics, a children's stage school, the Isle of Wight Dance Festival and workshops for visiting school parties. More>>>
Available Light Gallery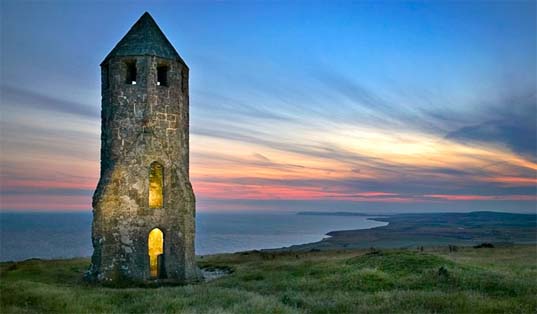 Available Light Gallery in St. Thomas Square, Newport (PO30 1SG) is a small gallery/shop displaying the work of well known Isle of Wight landscape photographer Steve Gascoigne.
Here at Chale Bay Farm we have furnished the apartments with a wide selection of Steve's work including this fabulous dusk picture of nearby St Catherine's Oratory. More>>>
Isle of Wight Arts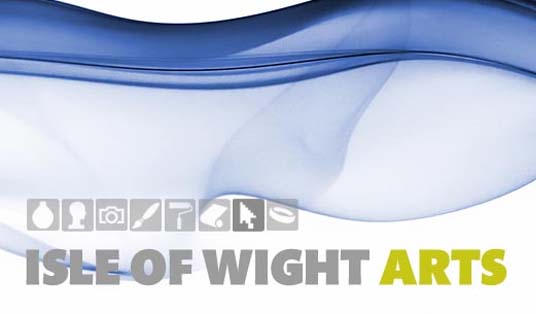 Isle of Wight Arts is a web site bringing together artists and those intereested in art across the Island.
Their Open Studios event normally in July enables you to see a huge range of work from artists both contemporary and traditional in their own studios or at local venues. Entry to every Open Studio is free and will offer you a warm welcome to view a great range of work including painting, sculpture, printmaking, photography, textiles, jewellery and ceramics. When you see the red Open Studios bunting, you know you've arrived! More>>>
Osborne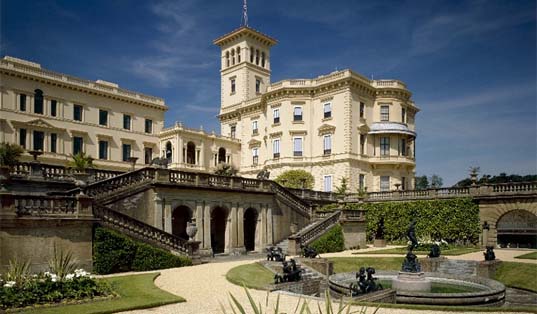 Queen Victoria is reported to have said "It is impossible to imagine a prettier spot" after her first visit to Osborne (PO32 6JX) on the Isle of Wight. No trip to the island would be complete without a visit to this royal seaside palace where Queen Victoria lived with her beloved Prince Albert and their nine children.
Take an intimate glimpse into Queen Victoria's family life as you tour the nursery and private rooms of Victoria and Albert. Marvel at the magnificence of the Royal Apartments including the sumptuous drawing and dining rooms and the richly decorated Indian-inspired Durbar Room. More>>>
Dimbola Museum & Galleries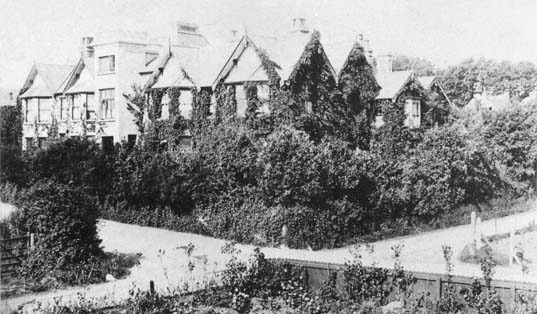 Dimbola Museum & Galleries (PO40 9QE) was the home of the celebrated Victorian photographer Julia Margaret Cameron. It is now a Museum and Gallery dedicated to her life and work, which also showcases contemporary exhibitions from photographers around the globe.
Julia Margaret Cameron (1815 - 1879) was one of the most important early photographers and is now recognised the world over as a pioneer of photography as art. A woman ahead of her time, she was ambitious and freethinking when most Victorian women were passive and demure. She took on the challenges of handling large cameras and dangerous chemicals at a time when photography was known as "The Black Art". More>>>
We strongly recommend checking the websites of the venues listed for their opening times.