Festival Island
Most people have heard about the big rock festivals on the Island, but did you know that there are a whole crop of cultural, musical and sporting events held throughout the year?
Chale Bay Farm makes an ideal place to stay if you are attending any of these events as it is within 25 minutes of most of the island.
NOTE: Many of these events have been or are liable to be postponed due to the CoronoaVirus COVID-19 crisis. As a result we have not updated this page for 2021 which we normally do each Spring.
Walking Festival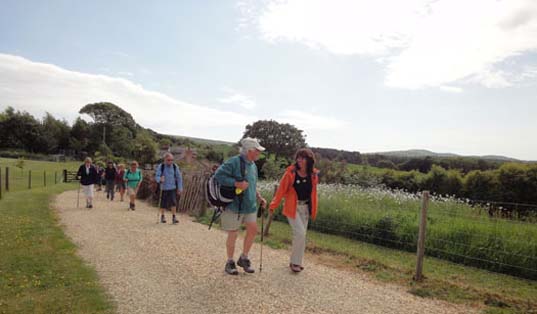 The Isle of Wight Walking Festival was founded back in 1999 at which time it featured a programme of just 39 walks through the beautiful landscapes of the Island. Since then it has grown to become the biggest walking festival in the UK and Europe, with over 250 walks taking place as part of the main event. Normally takes place from the end of April and into May.
More>>>
Don't forget there are a further walks on the Isle of Wight Walking Weekend usually held in late October.
Old Gaffers Festival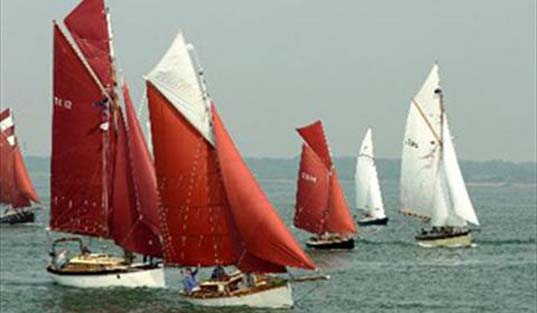 Since the times of King Charles I, yachts and many fishing boats favoured the gaff rig, where the mainsail has a spar at the top (the gaff, hence gaffer), and at the bottom, (the boom).
The Isle of Wight Old Gaffers Festival celebrates these wonderful old craft andYarmouth's picturesque harbour will be filled with life and colour with more than 100 visiting traditional sailing, steam and motor vessels, including the cream of the Old Gaffers fleet.On the water are tropy races and on shore is plenty to do including street entertainment, live music and crafts and stalls. Usually held in early June. More>>>
Isle of Wight Festival